Wedgwood Drama Studio offers after school programs in neighborhood schools, summer camps at View Ridge Park, and classes at our studio location in Wedgwood just east of the corner of 95th St and 35th Ave NE. Join us for some fun!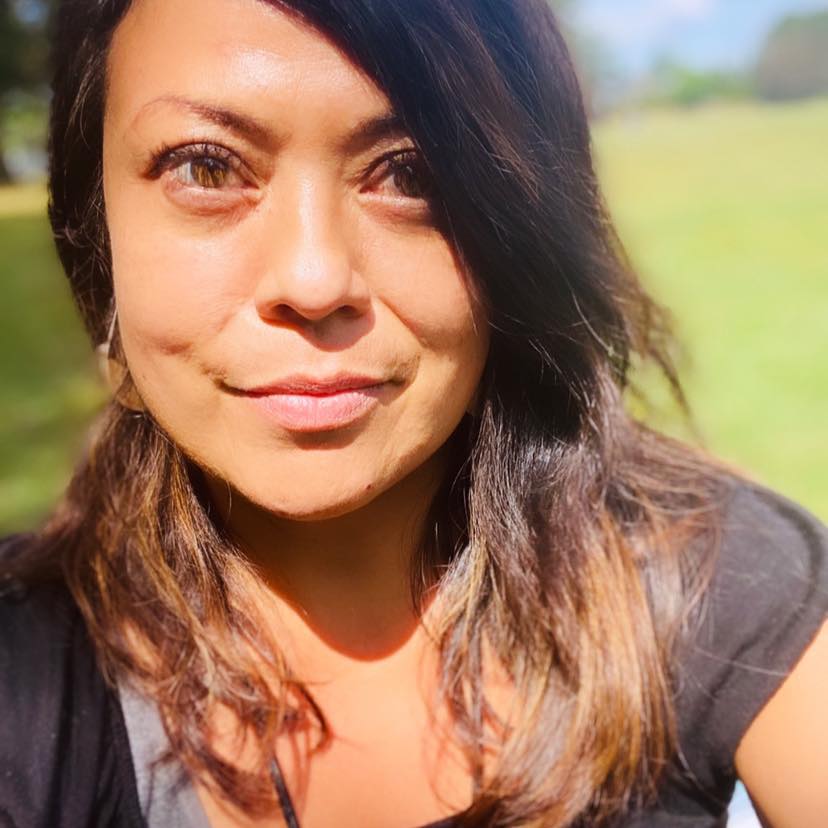 Christi Cruz
Founder/Director
Christi received her BA from the University of Washington in Drama and Spanish and has been working since 1998 as professional actor in the Seattle area performing on stage, film, videos, commercials, and in voice-overs.
As a 7 year company member of Living Voices, Christi worked as an Associate Director, Actor, and Teaching Artist, performing one person shows about history. She has also performed with eSe Teatro, SIS Productions, Theater Anonymous, 14/48, Live Girls!, Book-It, Mirror Stage, ReAct, and Represent! A Multicultural Playwrights Festival, Cafe Nordo, and ACT. She is currently working on a webseries. 
As an Arts Educator, she has worked with Seattle Children's Theater, Book Pals -Performing Artist for Literacy in Schools, Franklin High School, University of Washington, Eastside Learning Community, Theater of Possibility, Laird Norton, Kids in Motion, Family Biz Kids, Wake Up Girl, and Aspiring Youth. In her work with Wedgwood Drama Studio, Christi has taught drama programs at Wedgwood Drama Studio (Dramatic play 3-5s), Wedgwood, Viewridge, Bagely, Sandpoint, John Rogers, Thornton Creek, KapKa Cooperative, Bryant, Laurelhurst and Hazel Wolf Elementary. She has worked at Wallingford Cooperative, University Ravenna Pre-3s and Woodland Park Cooperative and is the Pre-K teacher at University Cooperative School.
Christi is also a Certified Positive Discipline Parenting Educator, a Parent Education Instructor with North Seattle College, Board Member of 14/48 serving as Vice- Chair, Board Member at Living Voices,  currently sits on the Advisory Committee of Brown Soul Production, and is a proud NE mom of 3.
Christi was  featured in Northeast Seattle Living Magazine. You can check out the article here.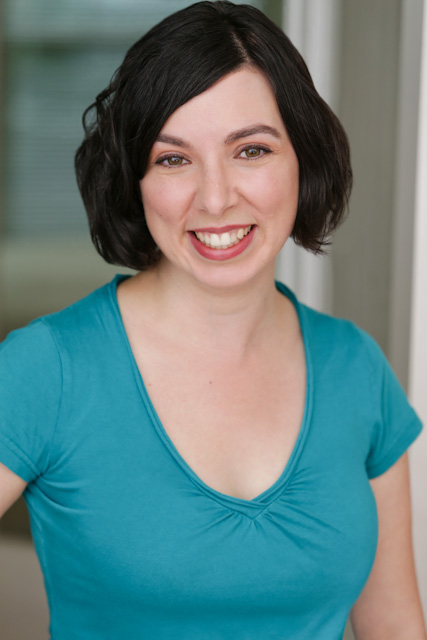 Jesica Avellone
Actor/Teaching Artist
Jesica is a Seattle-based actor and teacher, and is delighted to join the Wedgwood Drama Studio team in addition to having taught with Intiman Theatre, Seattle Shakespeare Company, Studio East, and Stone Soup Theatre.
A New York transplant, she is a founding member of award-winning CollaborationTown, and was seen at La MaMa ETC, the Ontological-Hysteric Theater, and Robert Wilson's Watermill Center, and in the Off-Broadway premiere of Pentecost, among others.
She plays the violin and was nominated for an Innovative Theatre Award for her compositions for CTown's The Astronomer's Triangle. In Seattle, she has performed with Book-It Rep, Seattle Shakespeare Company/Wooden O, Seattle Public Theater, 14/48, and Live Girls! Theater. Jesica received her BFA from Boston University.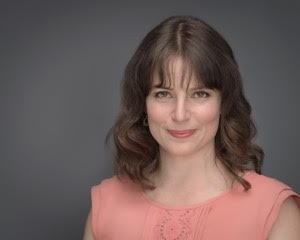 Alyssa Keene
Actor/Teaching Artist
Alyssa Keene is an actor, dialect coach, and teaching artist who caught the acting bug watching The Muppets and free outdoor Shakespeare as a kindergartener. She is a faculty member at Cornish College of the Arts, Seattle Film Institute, Seattle University, and producer at Jack Straw Cultural Center. She has also been a teaching artist for Seattle Public Theatre, Seattle Children's Theatre, Freehold Theatre Lab, and Family Learning Programs in West Seattle.
Recent dialect coaching credits include Jitterbug Perfume (Cafe Nordo) A Christmas Carol (ACT), Cassius Clay (SCT) A Raisin in the Sun (Seattle Repertory Theatre), Ragtime (5th Avenue). Recent acting credits include Sweeney Todd (Reboot), Why We Have a Body (Strawshop), Mother Courage (Seattle Shakespeare Company).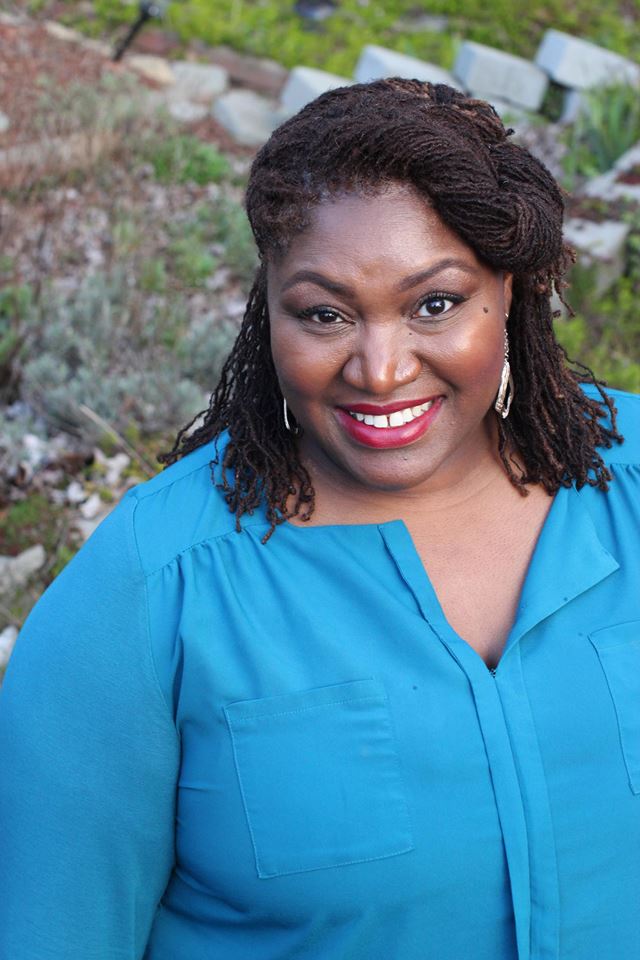 Shaunyce Omar
Actor/Teaching Artist
Shaunyce Omar has performed on stages all around the world. She is a proud member of the Actor's Equity Association. Some of her credits include: Barbecue, Crowns, Black Nativity, Hairspray, Matilda, The Wedding Band, My Heart is the Drum, The Pajama Game, Rejoice, Chicago, Hi Hat Hattie, The Wiz, Ain't Misbehavin' and Menopause The Musical – National Tour. Her TV/Film Credits include The Librarians and Last Seen In Idaho to name a few. Shaunyce's voice can also be heard as the character Madison Grant in the State of Decay: LIFELINE video game. She is also the recipient of a Gregory, Footlight, Broadway World and The 5th Ave Theater's Subscriber's Choice awards. In addition to stage and screen work, Omar is a Teaching Artist and has taught in both public and private schools, arts organizations and overseas as a Master Sensei in Japan.
She holds a B.A degree in Theatre from Southern University and A&M College.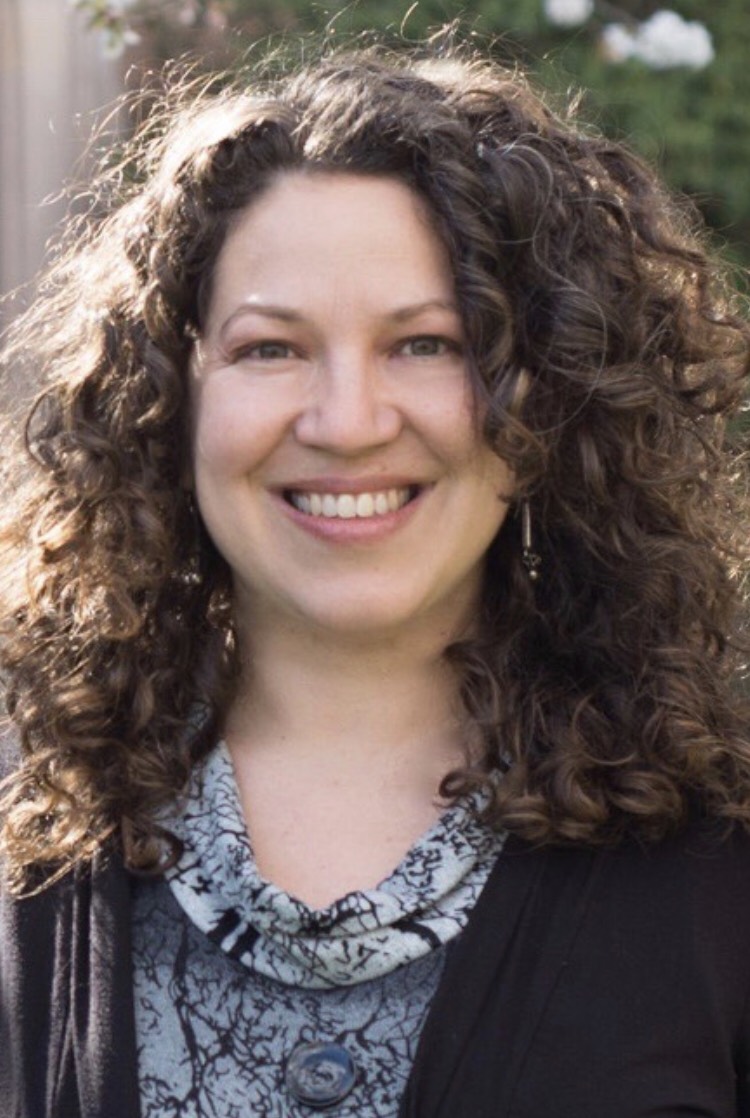 Tikka Sears
Actor/Teaching Artist
Tikka Sears is the director and co-founder of Theater for Change at the University of Washington. As a theater director, performer and teaching artist, she creates original works fusing Theatre of the Oppressed, physical theater, puppetry and community-based performance. She uses oral history projects as a way to solicit community voices and is dedicated to storytelling that amplifies marginalized voices. Artistic director of Memory War Theater, she spent two years in Indonesia as a Fulbright recipient and artist-in-residence and frequently collaborates with the Black Umbrella Theater. Her acting and directing work has appeared at On the Boards, ACT Theater, Bumbershoot, Annex Theater, the Ethnic Cultural Theater, Theater Schmeater, Intiman Theater, the Central District Forum for Arts and Ideas and others. She has taught workshops and residencies at International conferences, nonprofits and a variety of schools and businesses. Tikka is currently serving as a teaching artist for the Creative Advantage Ethnic Studies and Theatre of the Oppressed Project in collaboration with Seattle Public Schools. She is the recipient of artist grants from the U.S. Embassy, the American-Indonesian Exchange Foundation, Artist Trust Gap and Fellowship awards, the Mayor's Office of Arts and Cultural Affairs, 4Culture and Humanities Washington.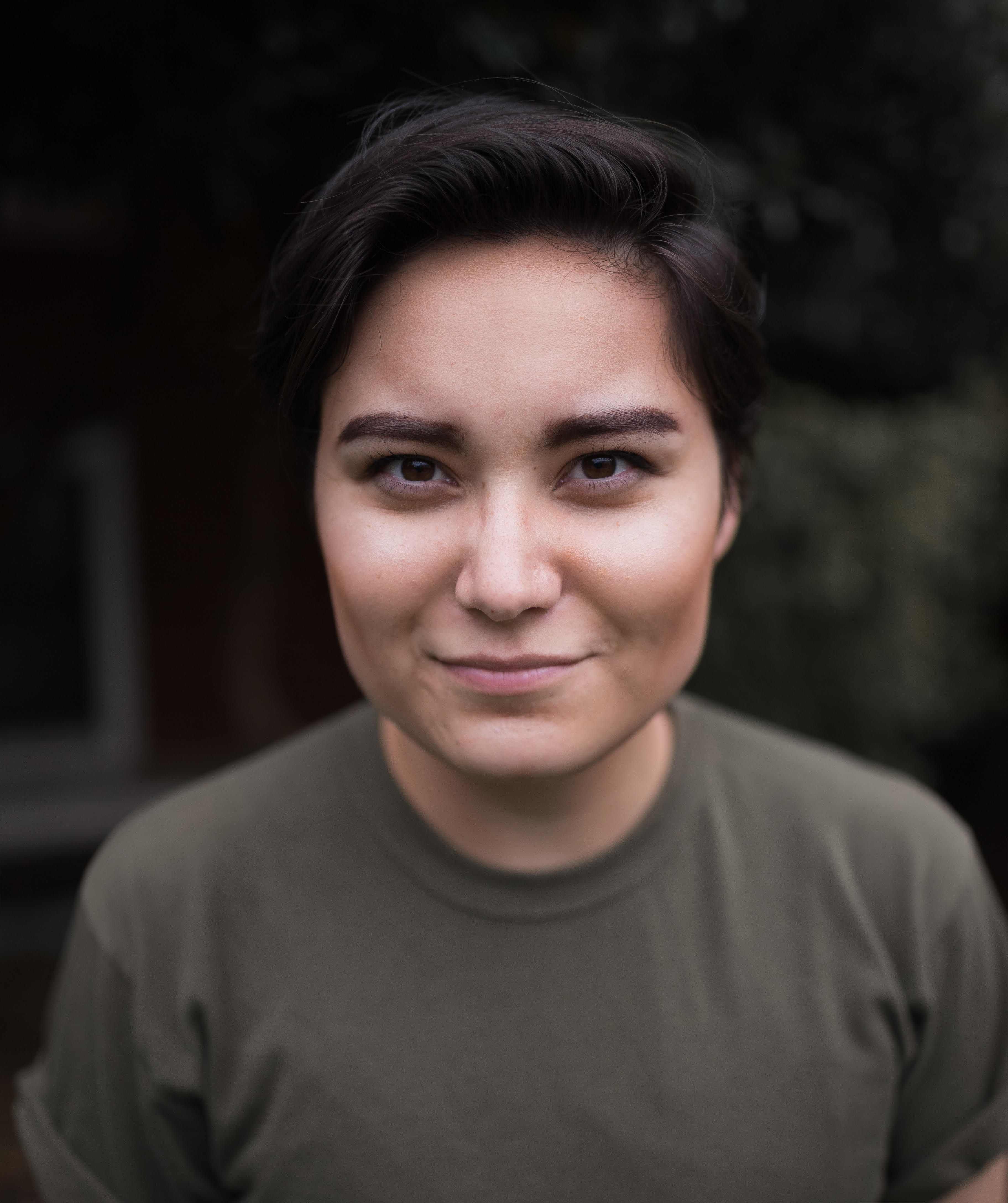 Nina Williams-Teramachi
Teaching Artist
Nina is a Japanese-American teaching artist and actor/stage-manager originally from Sapporo, Japan and Portland, Oregon working in Seattle. Nina recently stage-managed Book-It Repertory Theatre's production of My Antonia and on the stage management team at Seattle Repertory Theatre's Public Works The Odyssey. They are especially passionate about training fellow arts administrators on applying EDI skills in the workplace and surviving the arts as a QPOC. Nina was last seen onstage as an actor in Washington Ensemble Theatre's Northwest Premiere of Straight White Men. Nina also works as a teaching artist/educator, working with students from Original Work to Musical Theatre. Nina is a graduate of the Intiman Emerging Artist Program, the Seattle Children's Theatre internship, and of the University of Washington.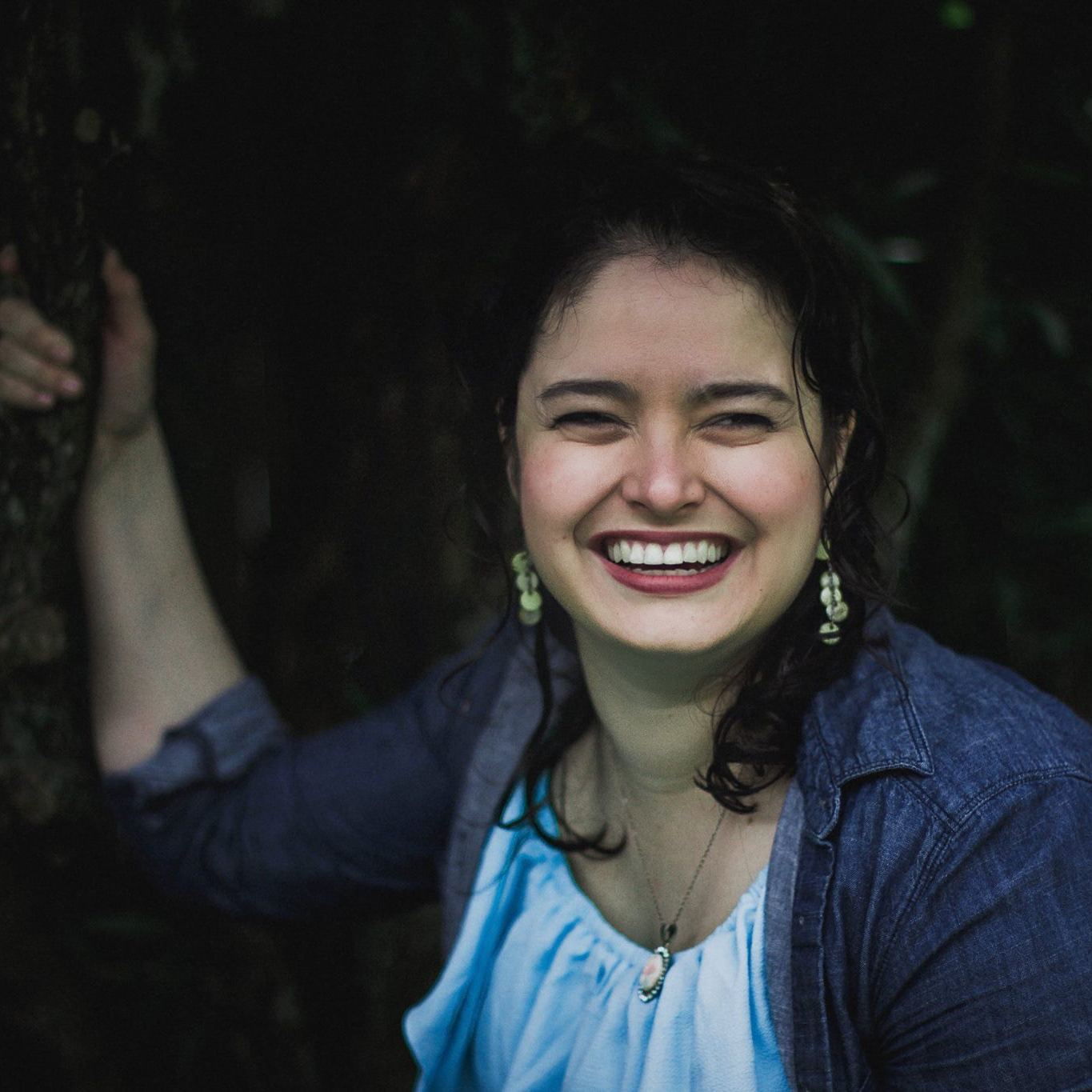 Ana María Campoy
Actor/Teaching Artist
Ana is a first generation Mexican-American theatre artist who works as an actor, director, and translator throughout Puget Sound.
She moved to Seattle in fall 2010 to participate in Seattle Repertory Theatre's Professional Arts Training Program. Following her internship, she has worked administratively within the Community & Education Programs the Pacific Northwest Ballet where she developed her skills of collaboration among artists and administrators while continuing to advocate for students and artists of color.
As an adjunct Professor at Shoreline Community College, she implemented changes to better support and reflect the needs of their international and immigrant students within their ELL program. Most recently, she held the position of Director of Education & Community Engagement at Seattle Public Theater where she increased scholarships by 200% and introduced new programming such as Deaf Theatre Camp and Queer Arts Night. She currently works as a teaching artist with Seattle Repertory Theatre and teaching mentor Arts Impact's Voices in the Field Program that focuses on migrant youth.
As an actor, she has worked with various Seattle companies including Pork Filled Productions, Seattle Public Theatre, Seattle Shakespeare Company, and Seattle Children's Theatre. She has been key in introducing bilingual adaptations to Seattle Shakespeare's touring program, with productions including The Taming of the Shrew (Artistic Associate, 2017), Twelfth Night (Artistic Associate/Assistant Director, 2018) Macbeth (Director, 2019), and Hamlet (Director, spring 2020). One of her most notable adaptations (alongside Arlene Martinez-Vasquez) is David Auburn's Pulitzer Prize winning play, Proof.
She is a passionate and proud advocate of the performing arts and believes that the arts provide communities a voice and individuals self-exploration. At the center of her work lives the driving desire to create opportunities for artists of color, to remove economic and geographical barriers for audiences and students, and to expand and deepen our American identity.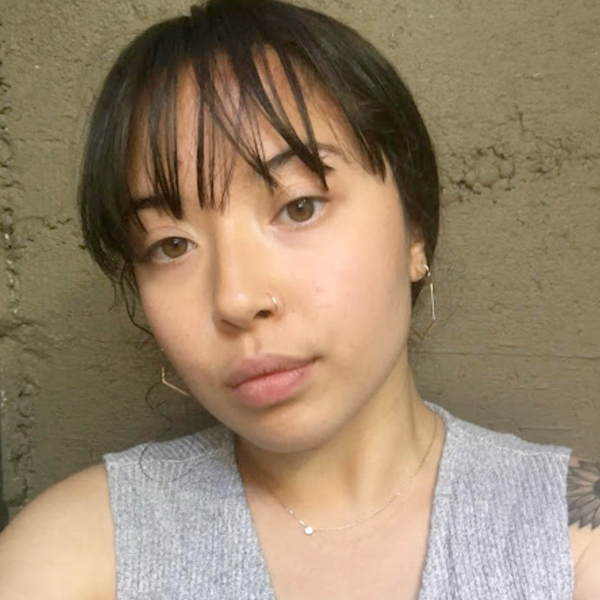 Megan Sandico
Actor/Teaching Artist
Megan is a teacher, dancer, and former dance teacher. She is currently an assistant teacher at University Cooperative School, where she assists in the kindergarten class. She is working towards her BA degree at Western Governors University in Elementary Education and hopes to continue to work with young students after graduating. Prior to teaching in the Elementary setting, she taught dance (jazz, ballet, and improvisation) in the greater Seattle area for 5 years.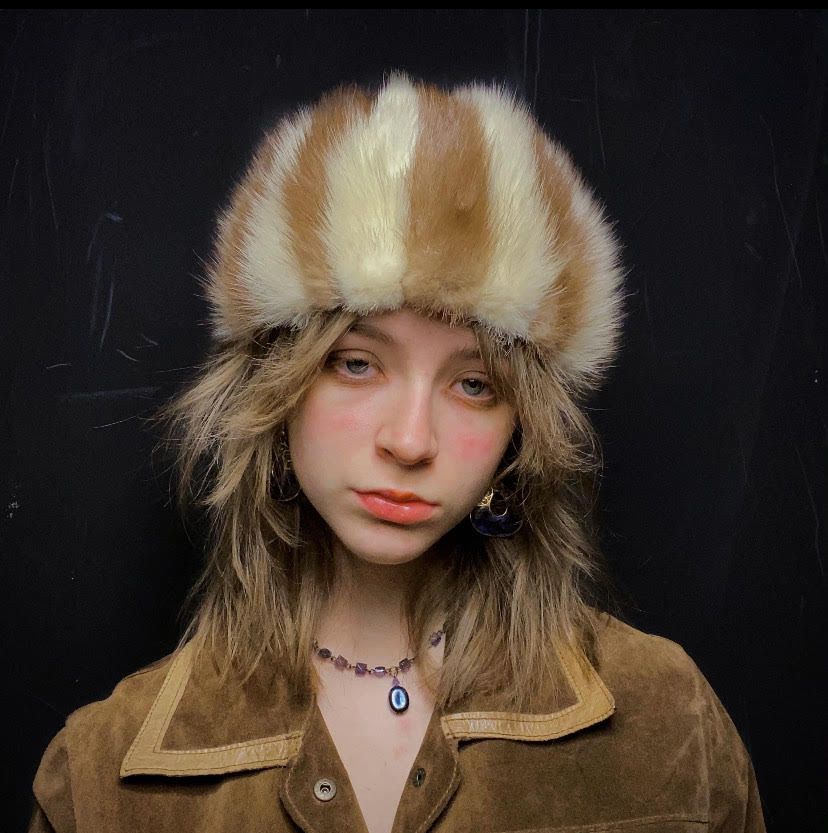 Ariana Williams
Filmmaker
Ariana is a local filmmaker and student at Roosevelt High School. This is her second year video editing for Wedgwood Drama. 
Ariana has helped produce 10 short films throughout high school and is co-president of Roosevelt Film Club. Her most recent film, "Sister Realm", was showcased at this years Washington State Thespian Festival. 
Alongside directing film, Ariana has experience directing, designing, and performing for Roosevelt Theatre, including the self-adapted Book-It production of Pentecostal Home for Flying Children. She has also worked on productions such as Standards of Beauty, Passage, Puffs, The Quiet Place, and Book-It: Matilda! 
During the pandemic, she incorporated her passion for film and theatre by student directing the filmed aspects of Roosevelt's 2021 production As You Like It. She is also directing a filmed version of Museum this summer with Young American Theatre Company- Seattle's premiere youth lead theatre company. 
Moving forward, she plans to study film and computer science at University of New Mexico and hopes to continue drawing from her theatrical experiences moving forward.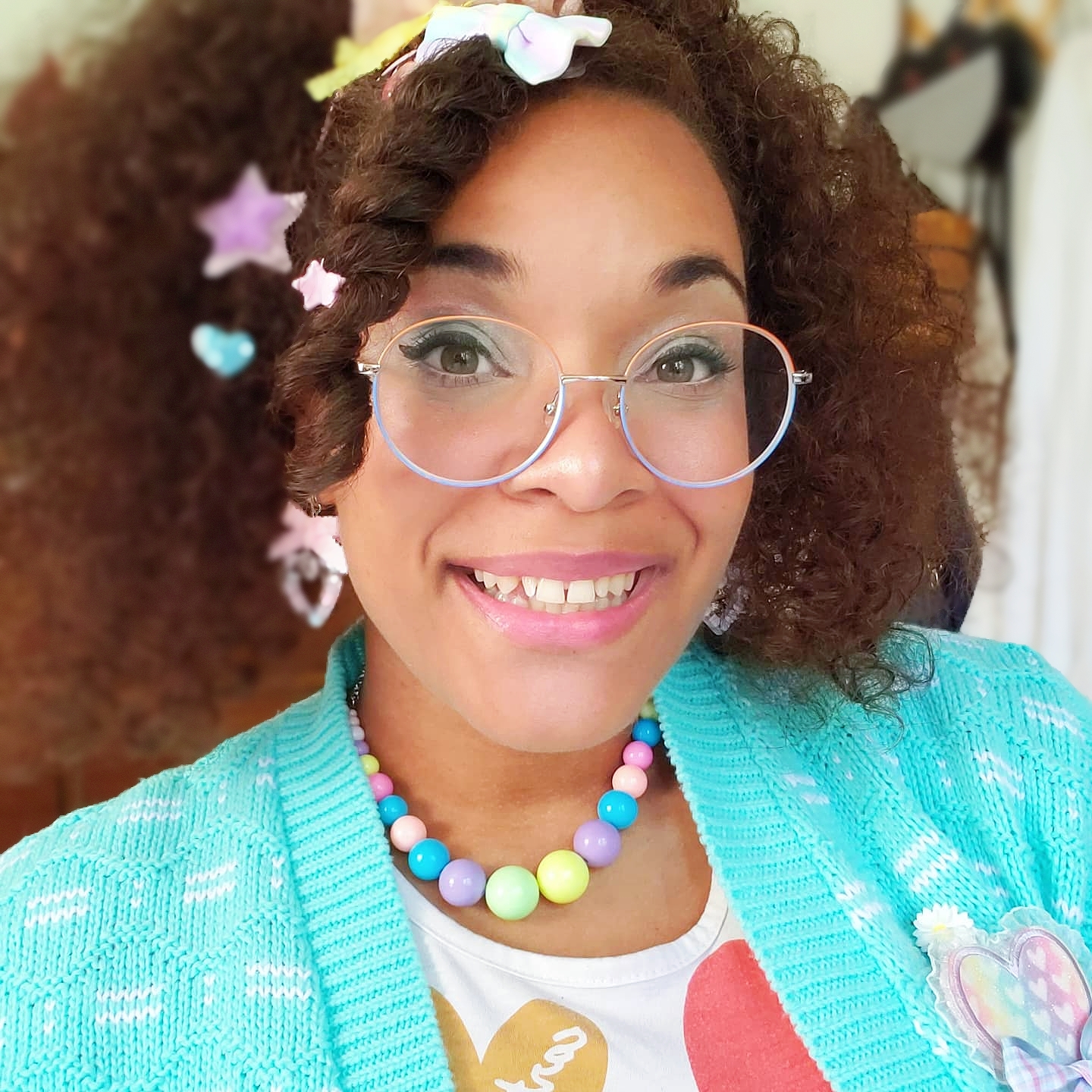 Aquillah White
Teaching Artist
Aquillah lives to let her creativity fly! Hailing from upstate NY, she received her B.A. in English, with a concentration in poetry, from Cornell University. Aquillah loves writing, colorful Japanese street fashions, karaoke, auteur film and dancing. She is currently a teacher's assistant for third grade at University Cooperative School in Seattle.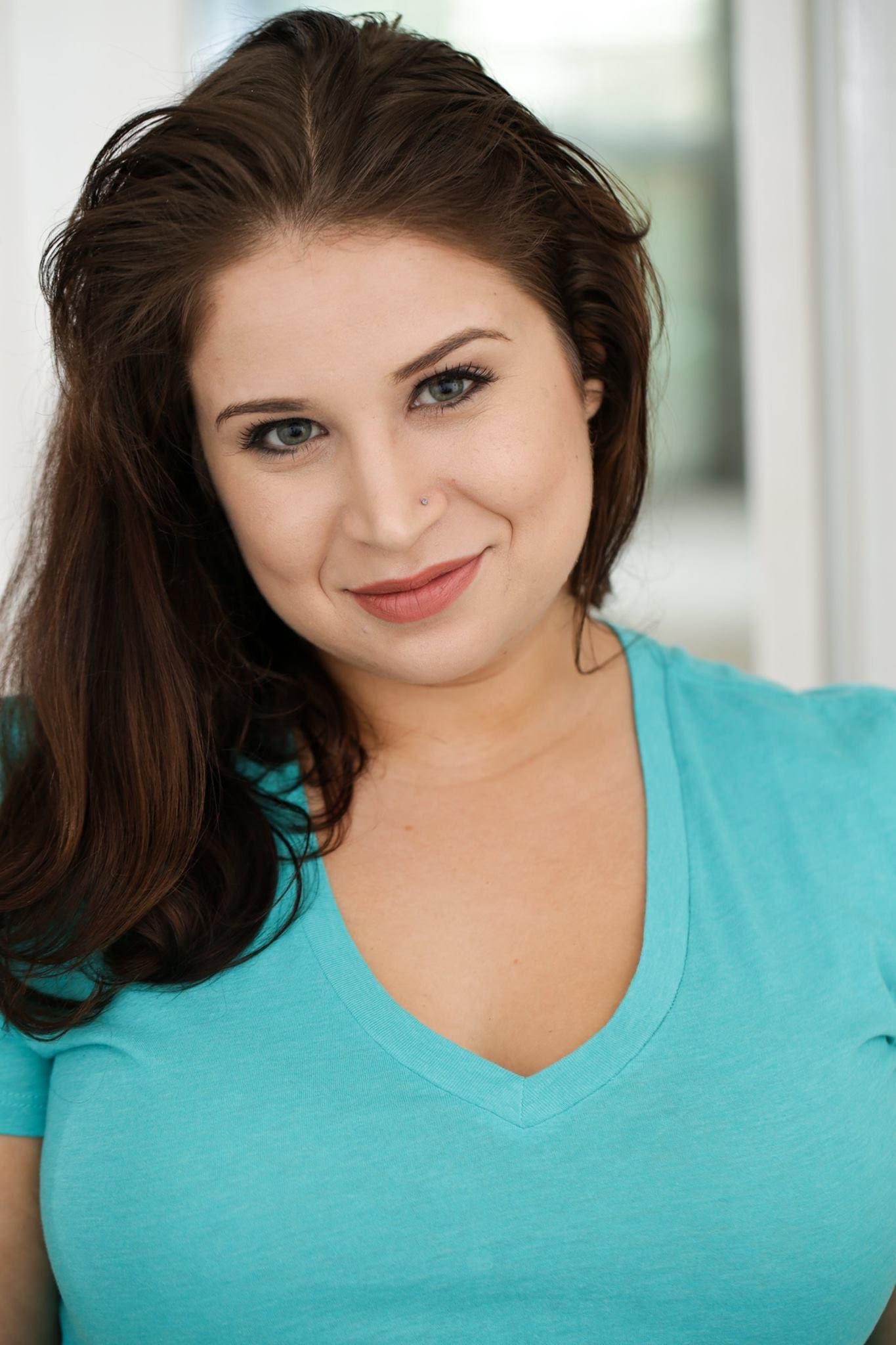 Pilar O'Connell
Teaching Artist
Pilar is a Latinx multi-disciplinary theatre artist from Santa Fe, New Mexico. She graduated Cum Laude from Cornish College of the Arts in 2012. In Seattle she has performed with Strawberry Theatre Workshop (Our Country's Good), Seattle Repertory Theatre (Luna Gale), Seattle Shakespeare Company (As You Like It, Taming of the Shrew), Wooden O (The Tempest), The Icicle Creek New Play Festival (Goddess of Mercy, In Vivo), ActLAB (Fool For Love), Seattle Public Theatre (Christmastown 2015-2018, The Liar), Forward Flux Productions (Still Life) as well as many others. Pilar was the 2018 Recipient of the People's Choice Gregory Award for Outstanding Actor in a play for her performance as Detective Morris in The Nether at Washington Ensemble Theatre. She serves as the Associate Artistic Director at Seattle Public Theater.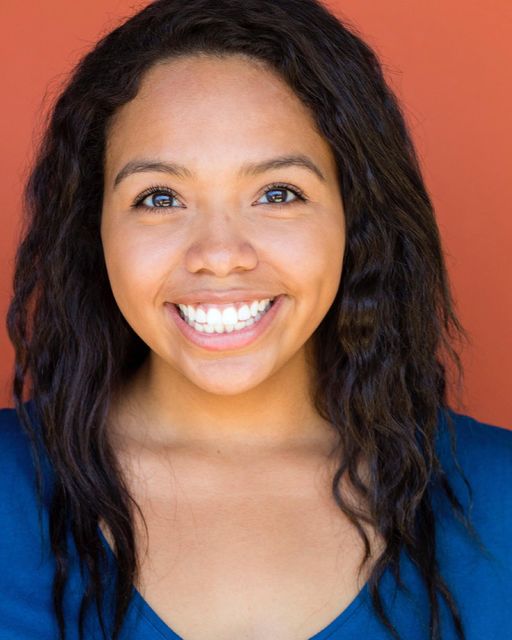 Marion Jacobs
Teaching Artist
Marion Jacobs is a Skwxwú7mesh (Squamish) and Bahamian artist who teaches, writes, directs, and acts. She was born and raised in the village of Xwemelch'stn (Capilano Indian Reserve) located in Vancouver, British Columbia. In 2013 she moved to Los Angeles to pursue a Bachelors degree in Performing Art Acting. She attended the American Musical and Dramatic Academy, graduating with honors in 2017.
She moved to Seattle in 2018 and that summer became a teaching artist for Red Eagle Soaring Native youth theatre. Marion has extensive experience working with youth. From 2006-2012 she was a volunteer teaching aid at Xwemelch'stn Etsimxwawtxw (Capilano Little Ones School) for kindergarten to grade 2 students.
Marion has recently been involved with productions by KCACTF Region 7, Kitchen Dog Theatre, and the Yale Indigenous Youth Arts Program. She is currently focused on producing her own work but she will always support youth in any way she can!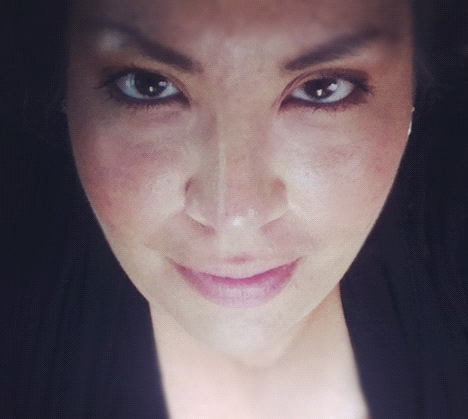 Patti Belle
Designer
Patti Belle has been designing with Wedgwood Drama Studio since 2008. As an Art Director and Designer with over 15 years experience, she offers both print and interactive solutions, specializing in corporate identity, branding, and collateral. Patti has extensive experience in advertising, marketing, publication design, non-profit collateral, photo styling and direction. For more information contact Patti