Wedgwood Drama Studio offers after school programs in neighborhood schools, summer camps at View Ridge Park, and classes at our studio location in Wedgwood just east of the corner of 95th St and 35th Ave NE. Join us for some fun!
---
 CHRISTI CRUZ Founder and Director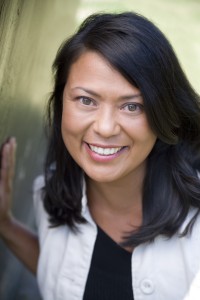 Christi received her BA from the University of Washington in Drama and Spanish and has been working since 1998 professional actor in the Seattle performing on stage, film, videos, commercials, and in voice-overs. As a 7 year company member of Living Voices, Christi worked as an associate director, actor, and teaching artist, performing one person shows about history. As a teaching artist, she has worked with Seattle Children's Theater, Book Pals -Performing Artist for Literacy in Schools, Franklin High School, University of Washington, Eastside Learning Community, Theater of Possibility, Laird Norton, Kids in Motion, and Aspiring Youth. In her work with Wedgwood Drama Studio, Christi teaches drama programs at Wedgwood Drama Studio (Dramatic play 3-5s), Wedgwood, Viewridge, Bagely, Sandpoint, John Rogers, Thornton Creek, Bryant, Laurelhurst and Hazel Wolf Elementary. She has been working since 2008 as the Pre-3s teacher at University Ravenna and Wallingford Cooperative Preschools. Christi is also a Certified Positive Discipline Parenting Educator, a Parent Education Instructor with North Seattle College, and a proud NE mom of 3.
---
                                                                                                                                                                                                             MATT MATT KREITER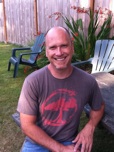 Matt Kreiter is currently teacher at Olympic View Elementary.  Previously,  Matt was the lead teacher for the University-Ravenna 3–5s Cooperative Preschool program through North Seattle Community College from 2005-2013. He also served as the lead teacher for one year at the Sandhurst Pre-3s Cooperative Preschool and was a parent in the NSCC cooperative preschool system for two years before that. Matt has teaching been teaching the Preschool Summer Camp with Wedgwood Drama Studio since 2011. He is the father of 3 children giving him 14 years in the public school system. The primary focus in his classroom curriculum is social and emotional intelligence to help create a socially skilled and empathetic school graduate.
---
---
MEGHAN ARNETTE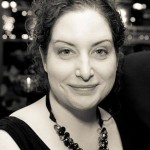 Meghan Arnette has been teaching with Wedgwood Drama Studio since 2012.  She is a freelance theater director, educator and performer and the Founding Artistic Director of Live  Girls! theater where she has been producing and developing new plays by women since 1999. She has worked with young actors around the Puget Sound for more than a decade as well as teaching and developing programs that integrate creative process into other disciplines including history, social studies and science. She worked for the Museum of History and Industry for 7 years serving as both their education manager and then curriculum specialist, taught for Youth Theater Northwest since 2003 and served as the Head Instructor for Mad Science of Seattle for 3 years. As a director she has worked on numerous local and world premieres and has directed plays for Cornish College, Freehold, ACT Theatre's Young Playwright Festival, Youth Theater Northwest, 14/48, Eastside Prep, Seattle Dramatists and Northwest Playwrights Alliance. Meghan is a graduate of Cornish College of the Arts and a 2007 member of the Lincoln Center Director's Lab.
---
ROBYN MADDESS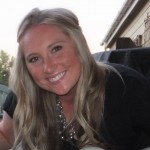 Robyn received a B.A. in both Psychology and Sociology from Western Washington University in 2007. Since moving to Seattle, Robyn has been working for the Seattle School District supporting students in an Asperger's inclusion program at Ballard High School. In addition to working with Wedgwood Drama Studio, Robyn works with Aspiring Youth and Theater of Possibilities at after school social and drama groups. In her free time she enjoys reading, running, cooking and spending time with her friends, family and three Boston Terriers.
---
                                                                                                                                                                   PATTI BELLE
Patti Belle has been designing with Wedgwood Drama Studio since 2008. As an Art Director and Designer with over 15 years experience, she offers both print and interactive solutions, specializing in corporate identity, branding, and collateral. Patti has extensive experience in advertising, marketing, publication design, non-profit collateral, photo styling and direction. For more information contact Patti
---
JESICA AVELLONE

Jesica Avellone is a Seattle-based actor and teacher, and is delighted to join the Wedgwood Drama Studio team in addition to having taught with Intiman Theatre, Seattle Shakespeare Company, Studio East, and Stone Soup Theatre. A New York transplant, she is a founding member of award-winning CollaborationTown, and was seen at La MaMa ETC, the Ontological-Hysteric Theater, and Robert Wilson's Watermill Center, and in the Off-Broadway premiere of Pentecost, among others. She plays the violin and was nominated for an Innovative Theatre Award for her compositions for CTown's The Astronomer's Triangle. In Seattle, she has performed with Book-It Rep, Seattle Shakespeare Company/Wooden O, Seattle Public Theater, 14/48, and Live Girls! Theater. Jesica received her BFA from Boston University.
---
AMBER WOLFE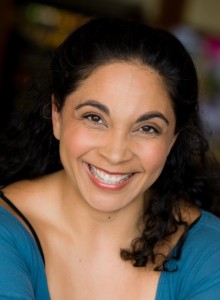 Amber Wolfe is a performer and teacher based in Seattle. She teaches acting, creative movement, improvisation, stage combat, and aerial silks. What motivates Amber is helping kids explore new ideas and discover skills and talents they didn't know they had. Teaching credits include: The Northwest School, Seattle Children's Theatre, Book-It Repertory Theatre, Centrum, Seattle Public Theater, Youth Theatre Northwest and Rainier Valley Youth Theatre. Performance credits include: Seattle Public Theater, Wooden O, Seattle Shakespeare, Seattle Children's Theatre, Folklife Festival, Columbia City Theatre and bit parts in the films Fat Kid Rules the World and Switchmas. Outside of the arts, Amber is pursuing a master's degree in psychology to practice couple and family therapy.
___________________________________________________________________________________________________
DREW HOBSON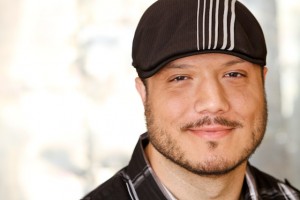 Drew Hobson is a local Teacher, Actor, Voiceover Artist, DJ and Playwright. As a teacher Drew has taught many forms of theatre around and outside of the Seattle area. He has taught Improv, Shakespeare, Playwriting, Stage combat, and Basics of Acting at such places as Rainier Valley Youth Theatre, Second Story Rep, Franklin High School, Cleveland High School, Nelsen Middle School, South Shore K-8 and Evergreen State College with such organizations as S.E.E.D, T.R.I.B.E.S., Broadway Bond and Red Eagle Soaring. He also taught as a Substitute Instructional Assistant in many schools all throughout the Seattle Public School District. As an Actor, Drew is currently in his 11th year with Last Leaf Production's Touring Childrens Theatre, performing in schools, libraries and donating free shows to Head Start programs in areas outside of the Seattle that have little or no local theatre. In Voiceover Acting Drew can be heard on Radio commercials for UW Medicine and in the XBOX Live game "State of Decay". In Film he can be seen in the upcoming shorts "Color TV No Vacancy" and "Closing Time". Drew also made an appearance on the 9th episode of the 3rd Season of NBC's hit TV show GRIMM.